Student life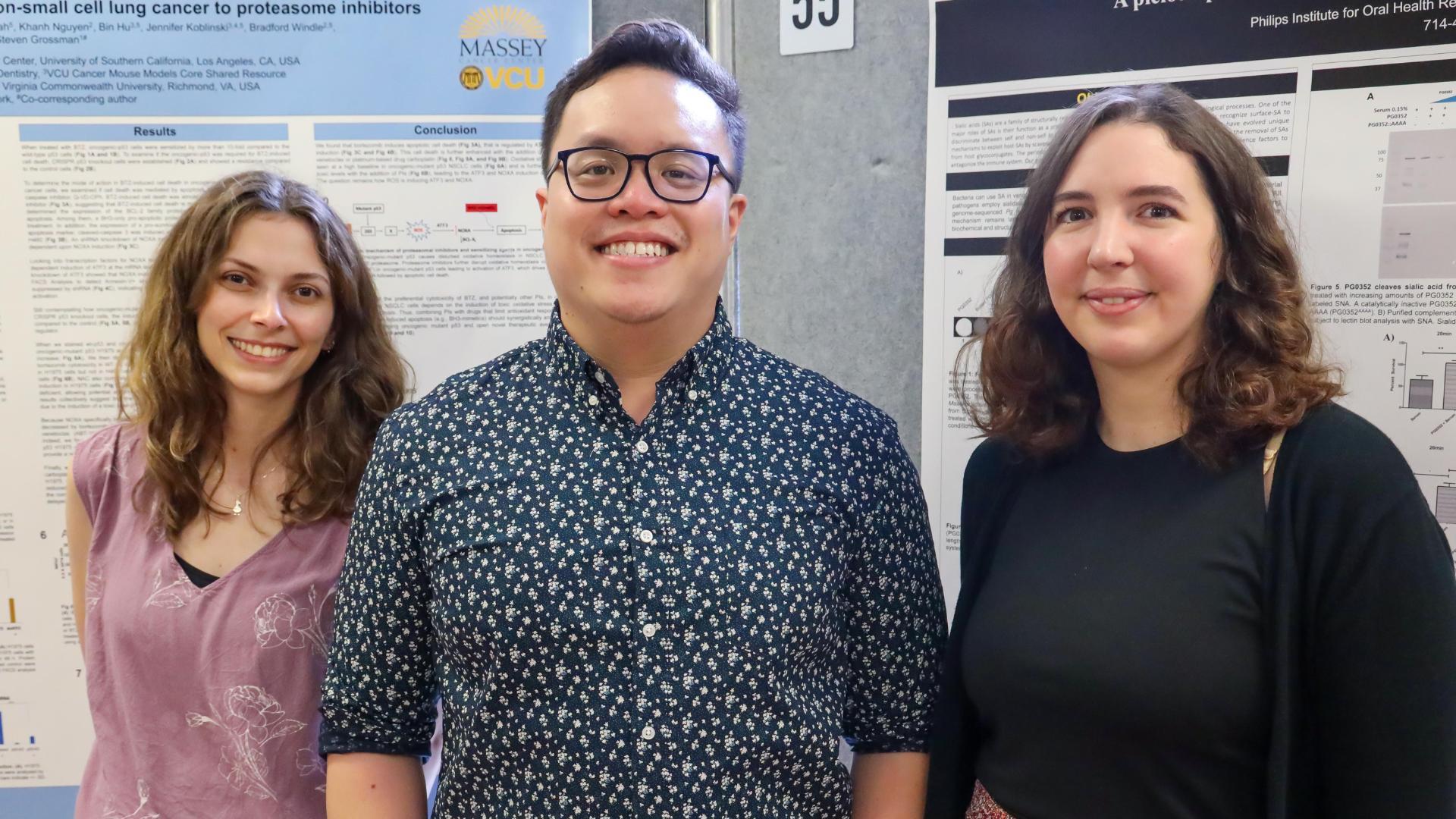 As a graduate student in the Oral Health Research program you will get to mix and work with students from a variety of programs at VCU. We have a diverse community in the VCU Philips Institute for Oral Health; your lab colleague might be an M.D./Ph.D. student or a graduate student from another school. This will help you build a strong peer network for your future career. Wherever they are from, our students create a sense of community by bringing a strong work ethic and social camaraderie to everyday life at the Philips Institute.
Our student forum, led by a senior Ph.D. student, is a series of monthly lunches. Students can invite external speakers to address any topic of interest e.g. career development, managing life as a Ph.D. student or simply to seek peer advice. They also get together to discuss their research at our monthly Research in Progress meetings where they can troubleshoot scientific problems and discuss latest results.
Journal club topics are linked to the Philips Institute invited seminar series. Following the seminars, students have lunch with the invited speakers where they can discuss their research and get career advice.
At our annual Research Day in April our graduate students present their work in poster format and compete for the "Best Poster Presentation Award". This award comes with a trophy, a monetary prize and support to travel to a conference of their choice.
Current students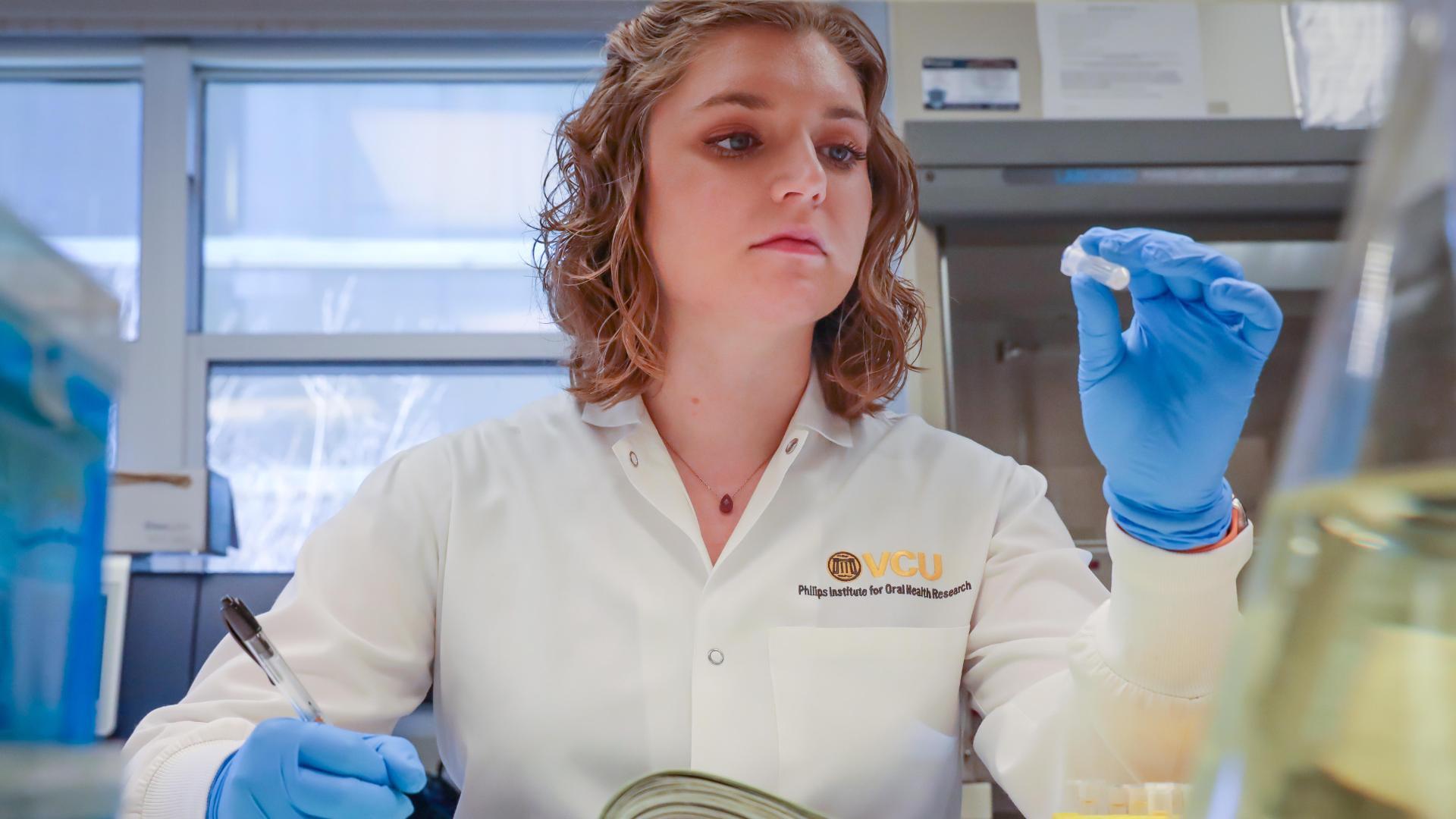 Hannah Lohner (Dr. Wang)
I grew up in the small town of Big Island, Virginia, and I completed a Bachelor of Science with a concentration in Microbiology at Virginia Tech. I worked at VCU for four years as a laboratory technician and manager for Dr. Pin-Lan Li in the Department of Pharmacology and Toxicology in the School of Medicine. I am currently a student in Dr Wang's laboratory working on an F31 funded project ' The Role of Histone Deacetylase 6 in Oral Bacteria-Mediated Periodontal Inflammation'. Outside of research, I enjoy spending time with family, hiking, fishing, playing volleyball, and singing.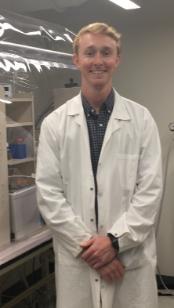 Colin Hawkes (Dr. Miller)
I am originally from Yorktown, VA. I attended VCU for my undergraduate studies where I earned a Bachelor of Science degree in Bioinformatics along with a concentration in Genomic Science. I have since worked as a technician here at VCU in the Department of Microbiology and Immunology in the lab of Dr. Daniel Miller. Along with my prior interest in Bioinformatics, my experience studying periodontal pathogens in the Miller Lab led me to a distinct interest in bacteriology and the complex polymicrobial environment of the human mouth. I am excited to pursue a PhD in Oral Health Research here at the Phillips Institute; I believe this program will give me the opportunity to acquire the skills and experience required to answer exciting questions in science. When I am not in the lab I enjoy cycling, live music, and being outdoors.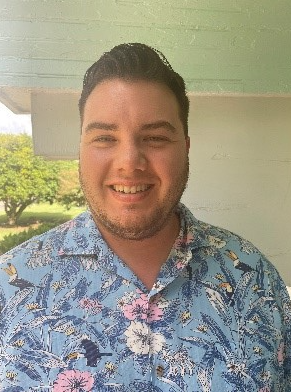 Ronald Hill (Dr. Faber)
I am from Jessup, Maryland. I attended Randolph-Macon College in Ashland to play football and obtained a BA in Biology with guided research on GPR56 and fertility. After RMC, I worked in the Zachos Lab at Johns Hopkins SOM studying IBS/IBD utilizing enteroids and their physiology. I then went on to work at Precision Antibody while obtaining a MS in Pharmaceutical Sciences from UMB School of Pharmacy. For my capstone project, I focused on optimization of hybridoma development. I am excited to be part of this program and am confident this program will prepare me for a career in science. In my free time, I like to hang out with friends, travel, and play sports.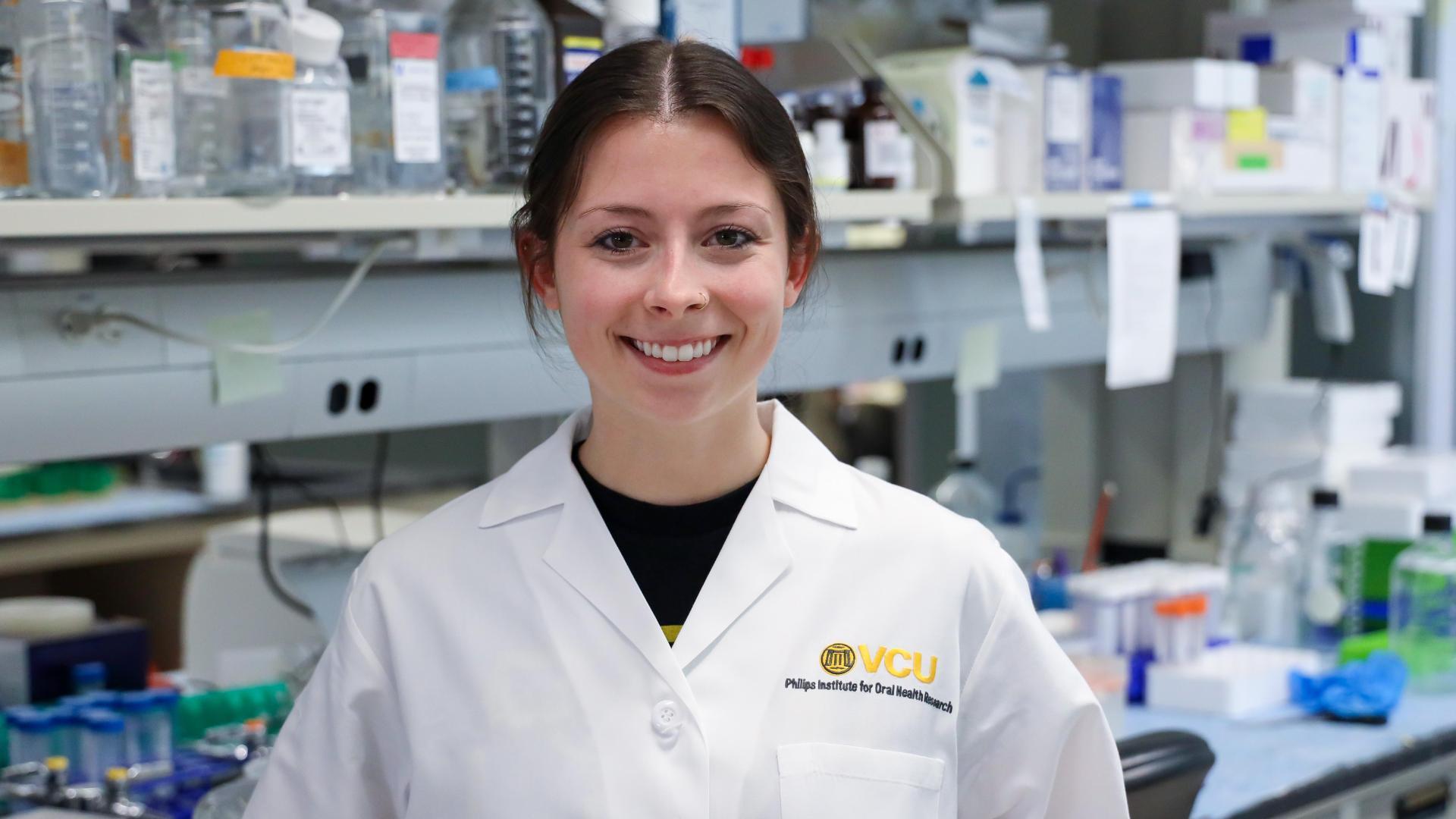 Katelyn Hustus (Dr. Li)
I am from a very small town in Maine. As a first generation college student, I attended the University of Maine at Orono and received a Bachelor's of Science in Microbiology in 2021. After graduation, I accepted a position at Bates College as a postbaccalaureate scholar in Biology. There I continued to research microbiological symbiotic relationships. More specifically, I studied the relationship between the freshwater sponge, Ephydatia Muelleri and its intracellular micro-algal symbionts. During the summer semester of my first year in the Ora Health Research Ph.D. program I attended a Cold Spring Harbor Course in Advanced Bacterial Genetics. This experience has already influenced the direction of my dissertation research on Borrelia burgdorferi a pathogenic spirochete responsible for Lyme disease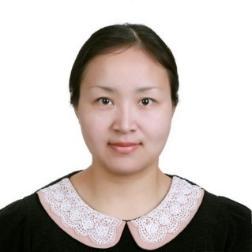 Yanli Xing (Dr. Faber)
I grew up in Bengbu, Anhui Province, China. I received my Bachelor's degree from Bengbu Medical College in Anhui Province. I completed my Master's Degree in Surgery at the Anhui Medical University in Anhui Province, then I left my hometown and went to Shanghai, engaged in the clinical work of the department of otolaryngology in the hospital for ten years. I am excited to pursue a Ph.D. in Oral Health Research here at the Philips Institute. I believe this program will give me the experience and training to understand the molecular mechanism of head and neck cancer and to do some research to solve clinical problems in the future. Outside of research, I enjoy cooking, spending time with my family, hiking, and reading.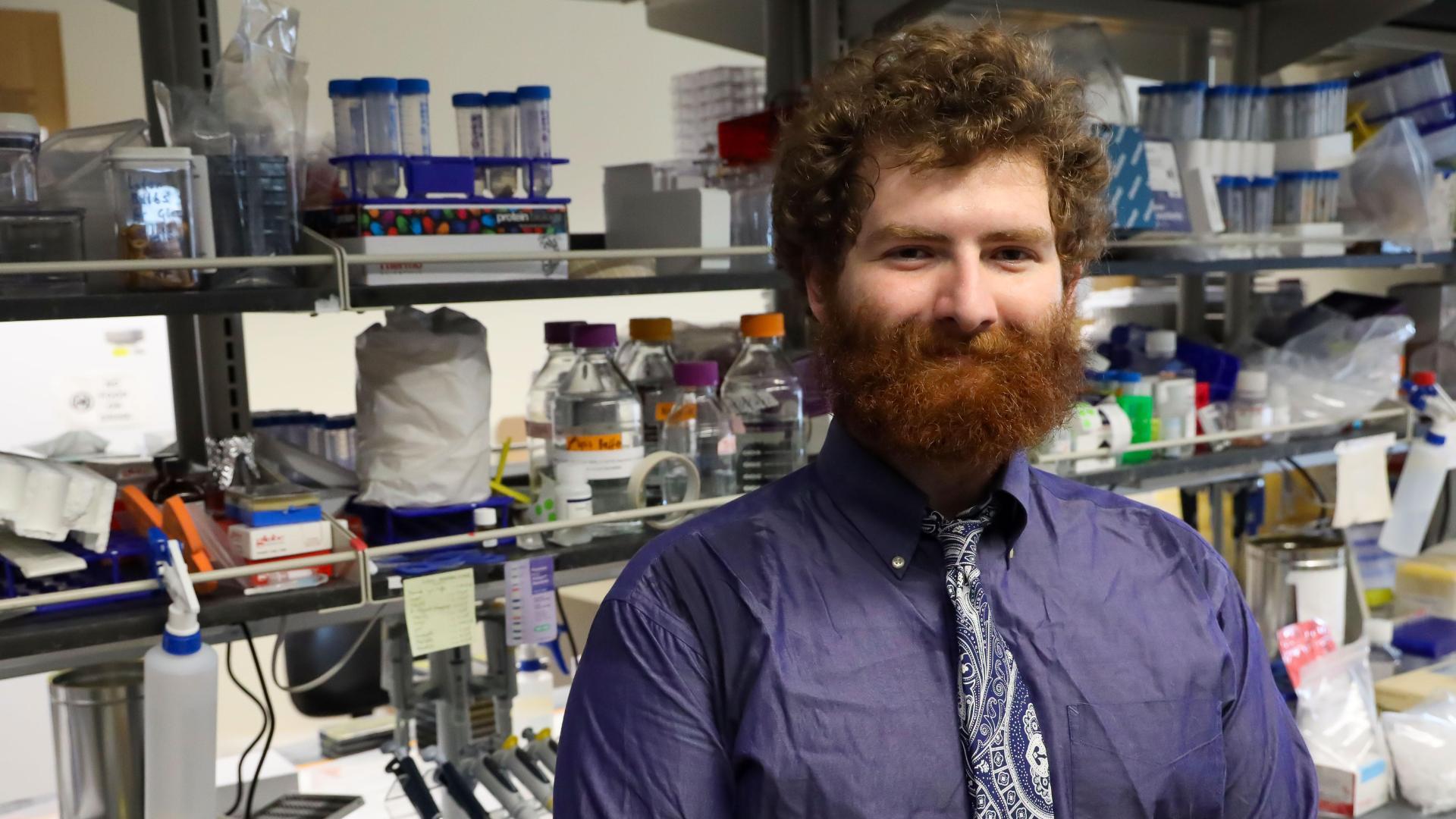 Matthew Bavuso
I grew up in several different states but spent most of my life in various parts of Virginia after my dad finished his service with the Navy. I earned my B.S. in Biology from Virginia Wesleyan University in Virginia Beach. I then earned my M.S. in Biomedical Sciences Research from Eastern Virginia Medical School in Norfolk. My thesis was on the "Associations Between Morphology, Cargo, and Function of Extracellular Vesicles and Markers of Metabolism and Inflammation". I decided to pursue a Ph.D. to advance my understanding of the scientific process and to create opportunities that would have previously been barred. When I'm not hard at work studying or performing experiments, I like to spend time with friends, watch shows, read books and journal articles, play video games and contemplate the universe and my place in it.
Reafa Hossain
I am a native of Arlington, Virginia. I ventured outside of Northern Virginia to pursue my Bachelor's degree from James Madison University, home of the prettiest sunsets in the commonwealth. I discovered my love of research at JMU while working in a biochemistry lab and a microbiology lab. Upon graduation, I received an Intramural Research Training Award from the NIH and spent three years there working to crystallize and solve the structure of a Hepatitis C envelope protein bound to its receptor on human hepatocytes. I hope to continue to develop my understanding of viral pathogens while at the Philips Institute. In my free time, I am normally dragged to watch scary movies with my friends, exploring the historical sites in VA and anything involving food.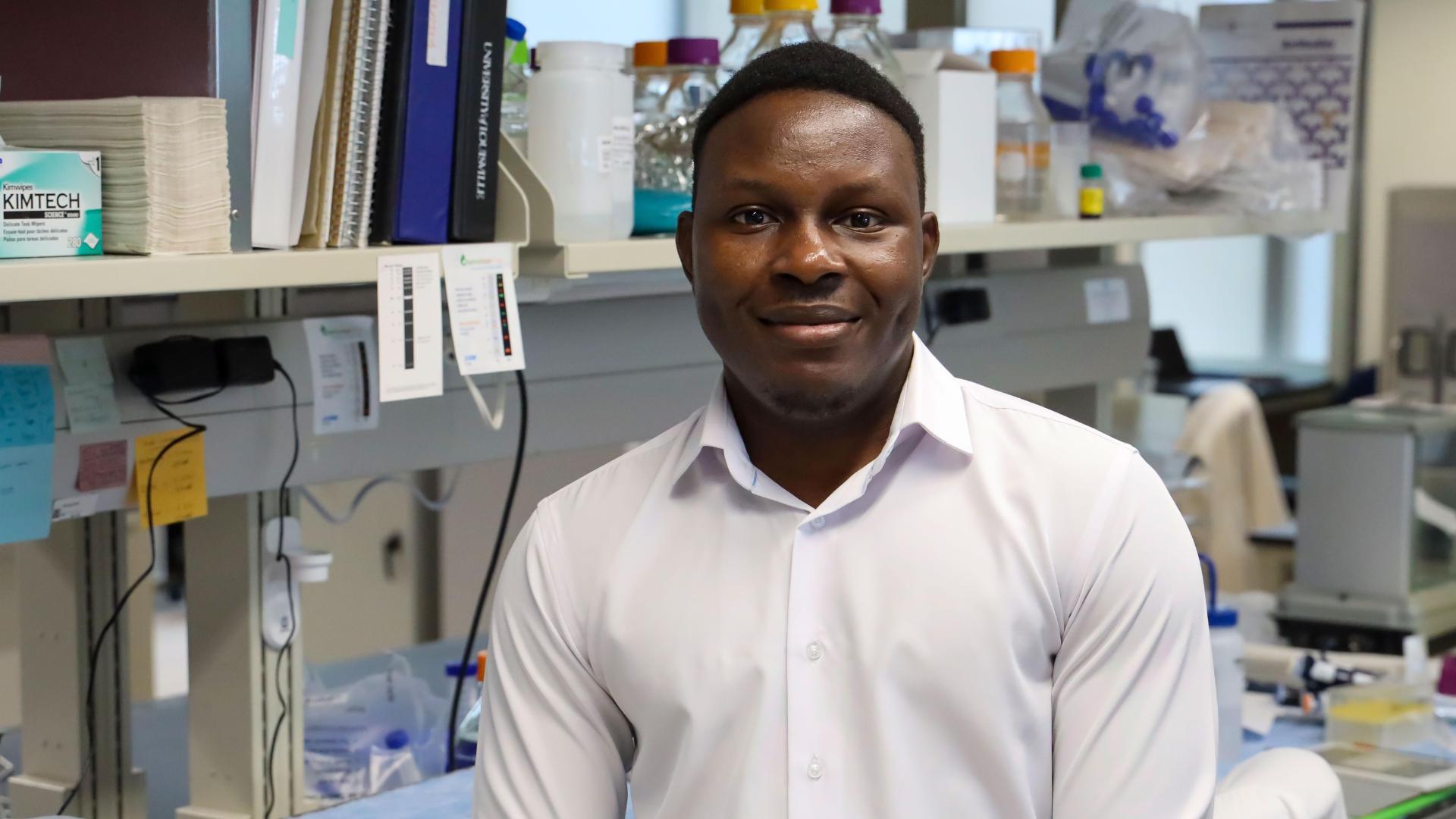 Victor Kehinde
I attended the University of Maryland, Baltimore County, where I earned my bachelor's degree in Biochemistry and Molecular Biology. As an undergraduate student, I had the opportunity to conduct research in the Lavik lab at UMBC. My research focused on the synthesis of nanoparticles for drug delivery and colon tissue modeling. This experience influenced my decision to pursue a Ph.D. since I am particularly interested in contributing to research that can advance the development of new therapeutics.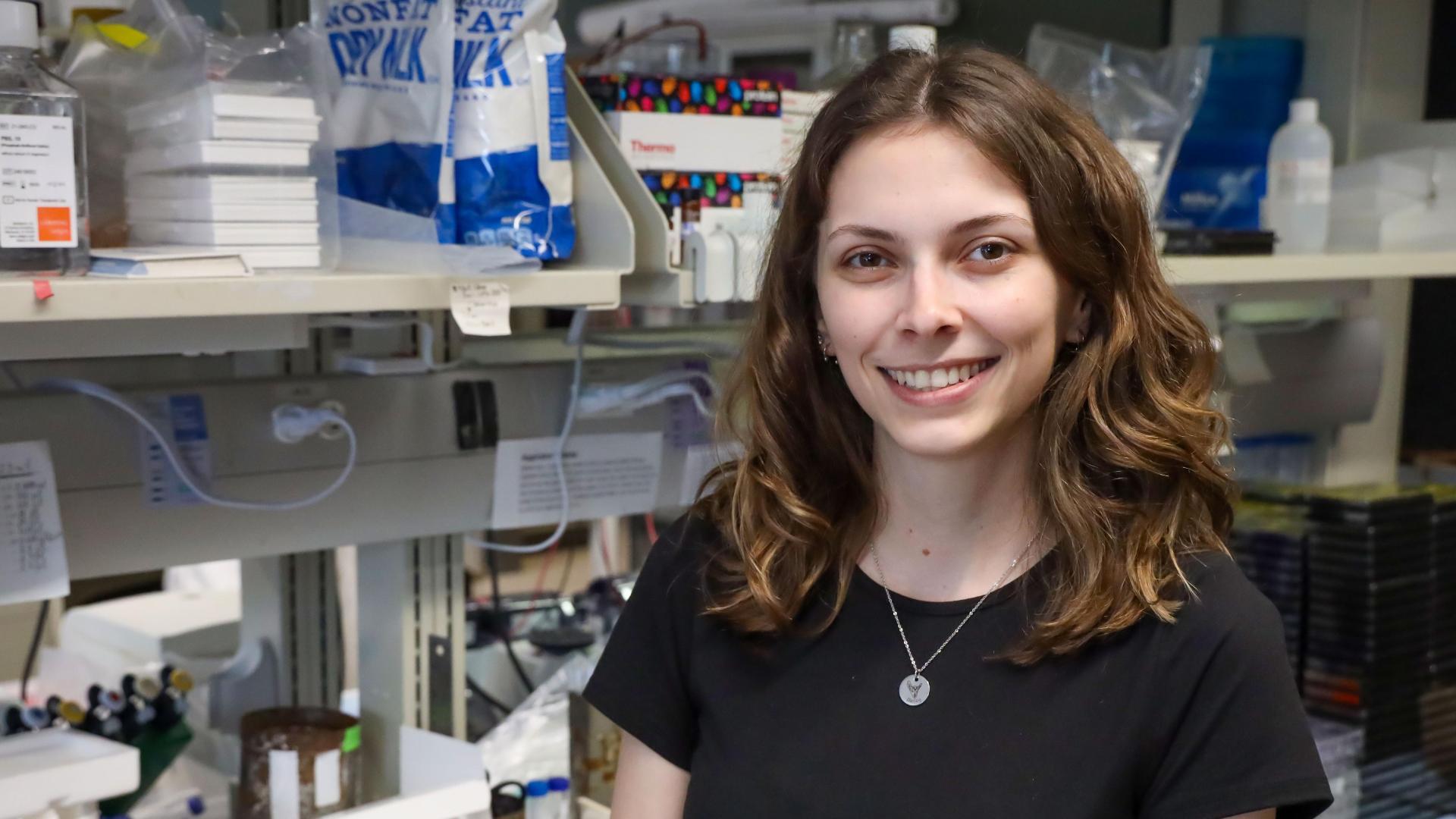 Victoria Neely
I am originally from Newport News, Virginia and grew up here in Richmond. I completed my Bachelor of Science in Biology from VCU in 2020. After graduation, I worked as a laboratory technician at Massey Cancer Center for three years. I'm excited to pursue my Ph.D. in this program and believe it will prepare me for a successful future in science. Outside of the lab, I love to paint, garden and hike.
Graduates of the program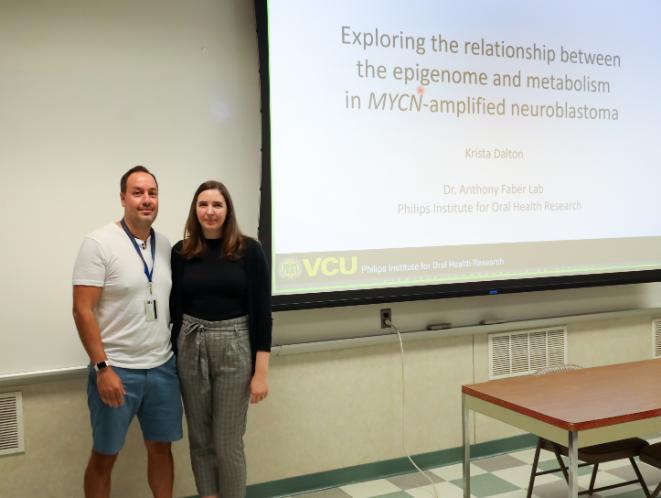 Krista Dalton (2023)
Dr. Dalton completed her dissertation '"Exploring the relationship between the epigenome and metabolism in MYCN-amplified neuroblastoma" under the guidance of Dr. Anthony Faber. Dr. Dalton will continue Dr. Faber's lab as a postdoctoral researcher to wrap up some remaining experiments.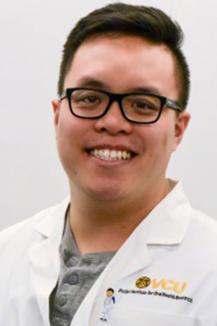 Chris Pham (2023)
Dr. Chunhao Li guided Dr. Pham in his dissertation thesis "Elucidating the role of sialic acids and sialidase in the pathogenesis of Porphyromonas gingivalis. He was the recipient of an F31 Fellowship. Chris will continue as a postdoc with Dr. Li to complete some experimental work prior to pursuing a career in industry.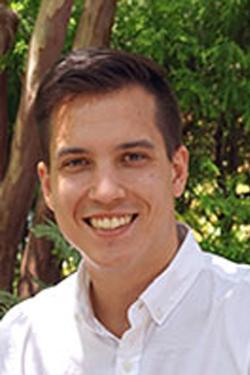 Christian Fontan (2022)
Dr. Fontan is an M.D. - Ph.D. student and conducted his doctorate studies under the mentorship of Dr. Iain Morgan in 2018 where my dissertation focused on molecular pathways important for high-risk human papillomavirus infection and the implications for cancer progression and treatment. He is currently completing his medical training at the VCU School of Medicine.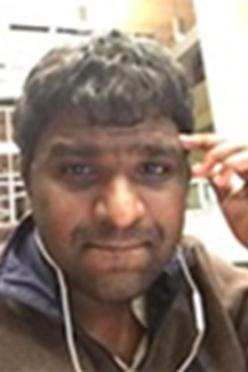 Richard Kurupi (2022)
Dr. Kurupi worked with Dr. Anthony Faber on identifying subsets of head and neck cancers that are susceptible to either SHP2 inhibition or a combination of EGFR and SHP2 inhibition. Identifying and understanding these pathways should lead to more personalized and therefore more effective treatments for patients. The title of his dissertation was 'SHP2 inhibition-based combination targeted therapies for molecularly defined subgroups of HNSCC patients'. He currently works as a postdoctoral fellow in with Dr. Kian H. Lim, at the Washington University in St. Louis where he is studying the role of KRAS in solid tumors.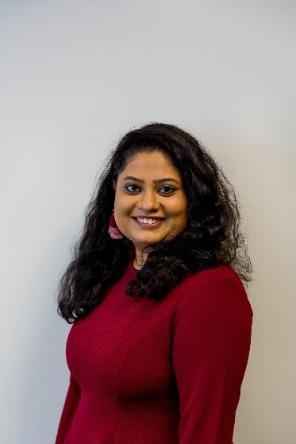 Apurva Tadimari Prabhakar (2021)
Dr. Prabahakar defended her dissertation "CK2 phosphorylation of human papillomavirus 16 E2 on serine 23 promotes interaction with TopBP1 and is critical for E2 plasmid retention function." She conducted her research in Dr. Morgan's lab and has continued in the lab as a postdoctoral fellow studying the interaction between HPV and host proteins, with an aim to identify therapeutic targets to treat head and neck cancers caused by HPV.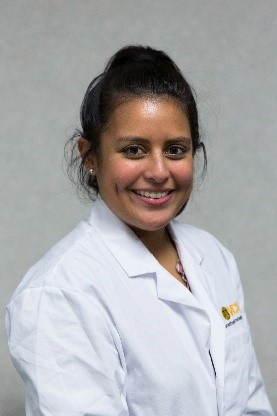 Erin Mooney (2020)
Dr. Mooney's dissertation was under the guidance of Dr. Sahingur.
She has since transitioned to the Regulatory Affairs arena with a focus on EU MDR Remediation Projects for Class I and Class IIa medical devices. She is a regulatory affairs specialist for Actalant and an adjunct professor at Virginia State University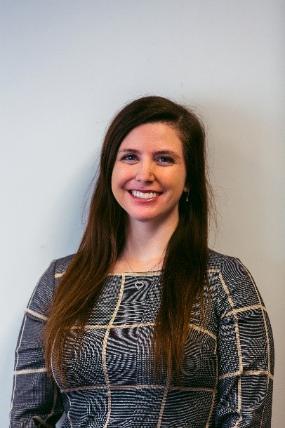 Tanya (Puccio) Treynor (2020)
Dr. Treynor conducted her dissertation 'The Role of Manganese in Streptococcus sanguinis' with Dr. Todd Kitten. She was the recipient of an F31 Fellowship. She is currently a Scientist II at BioAgiltix, a contract research organization in the Research Triangle Park area of North Carolina. Dr. Teynor provides support for clinical/pre-clinical trials through assay development, validation, and sample analysis for pharmacokinetic, anti-drug antibody, and biomarker studies as both a lab scientist and as a document writer.