Summer Research Program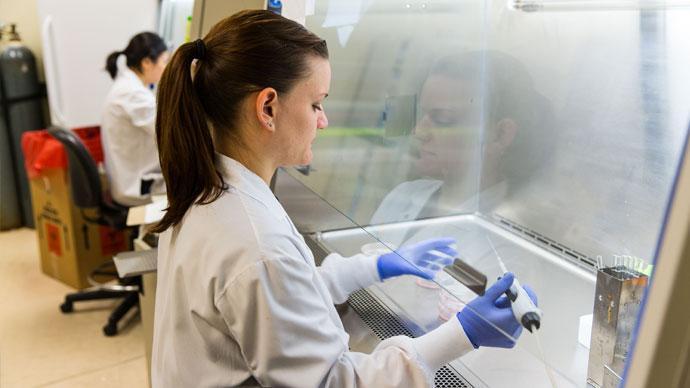 Students will be paired with a Philips Institute faculty mentor and will take part in a research project alongside other laboratory members. You will be expected to read relevant scientific papers, conduct laboratory research and present and discuss your findings in lab meetings. The program culminates with a research symposium, where you and your fellow summer research students will present your projects to members of the Philips Institute. At the end of our program, you'll know if a biomedical research science career is right for you.
Eligibility
The program is open to current second and third year university students who are U.S. citizens or permanent residents. Minorities, women, and 1st generation college students are encouraged to apply. The program is for individuals whose primary interest is a career in research and is not recommended for pre-professional students.
Stipend
Students participating in the Philips Institute Summer Research Program will receive a stipend of $3,000 and be provided with housing, if needed, for the duration of the program.
Dates
The 2024 provisional program dates are June 3 - August 9, Participants must be able to commit to the full 10-week period.
The Philips Institute has more than a dozen principal investigators and their associated teams making a research core of between 70 and 80 scientists. In addition, there are close links with affiliate clinicians and scientists at VCU including those working at our NCI Designated Massey Cancer Center, Department of Biomedical Engineering, and School of Medicine. We also interact closely with the NIH supported VCU Center for Clinical and Translational Research. The Institute is located in the School of Dentistry and is part of the VCU Health System.